Chiropractic Care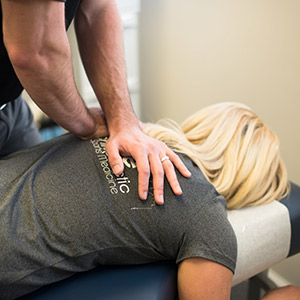 Your Body in Motion
We help you move without pain! Chiropractic brings motion into your spine and joints. At Skyline Chiropractic and Sports Medicine, Dr. Zorn will use his gentle adjusting techniques to decrease your pain.
As a valued patient you'll spend approximately 30 minutes with him during each visit. The appointment involves both treatment and conversation. He'll educate you about the impact nutrition and exercise can have on your condition and your overall health.
We'll focus on getting you out of pain quickly so you can resume your daily activities. Our priority is to get you to the level of health you desire!
We Can Help
Don't let your discomfort keep you from living your best life. We can help with a wide range of conditions such as
Comfortable and Customized Care
If you have never had a chiropractic treatment, you may be unsure about what to expect. Dr. Zorn is experienced in a variety of techniques, and his treatments are tailored to your comfort level. You may have a soft tissue treatment or a low-force Impulse® adjustment.
We'll educate you to help you understand the differences between manual and Impulse adjusting, manual mobilization, and flexion-distraction. No two patients are alike, and our unique treatment plans fit your needs and goals.
Return to your pain-free life with Skyline Chiropractic and Sports Medicine. Contact us in Hopewell today. We have convenient Saturday appointments, and health insurance is accepted.
---
Chiropractic Care | (724) 203-0783